R

estaurant &

B

ar

The Restaurant and Bar at the Rainbow deservedly enjoys a good reputation with tourists. The quality of the the food and high standards of service definitely make it "the place to be".
The Rainbow Restaurant
Opening at 8:30am it starts the day by serving breakfast along with tea, coffee and juices. It continues throughout the day offering snacks, lunches and evening meals. The impressive menu offers a tempting array of home cooked Greek Cuisine, Italian Pasta & Pizza, English & other International dishes as well as a Childrens' Menu, so there is sure to be something to suit everyone.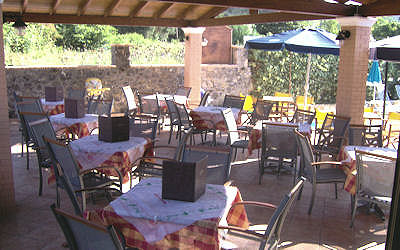 The Rainbow Bar
Open all day until the early hours, the bar offers a wide choice of local and international beers, wines & spirits. There is also an extensive cocktail menu to select from to help get your evening going with a swing. There is a "Happy Hour" in the early evening with many drinks on offer at very special prices.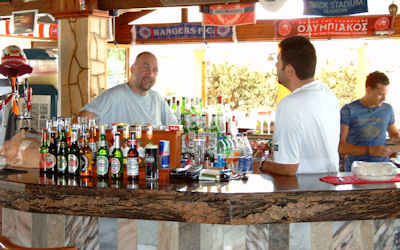 Greek Night at the Rainbow
Saturday night at the Rainbow is often a Greek Night, with local dancers and a BBQ grilled to perfection by Grandfather Giannis. If you don't wish to eat meat, No Problem! a choice of Fish and Vegetarian is also available. Simply request this option when booking. This event is very popular so it is advisable to book a table to avoid disappointment. You can also make use of the pool on Saturday nights, as it stays open late for everyone.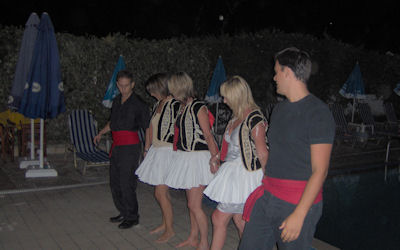 Special Occasions at the Rainbow
Have you got something to celebrate? Why not do it at the Rainbow? It could be a Birthday, Anniversary or even a Wedding Party. We can organise a special menu and a cake if required, so why not take advantage and let us do the work while you do the partying. Feel free to contact us for more information about what we can offer.